Fill sensors in underground waste bins
Underground waste containers are gaining popularity due to the functionality and aesthetics of the solution. Their disadvantage is their higher cost and more difficult emptying procedure. How technologies, specifically mobile IoT fill sensors, can make all this easier and make the use of such containers a trend
Modern underground and semi-underground waste containers
Underground and semi-underground containers are gaining popularity. This is due to several important advantages of this solution. The capacity of such containers is much greater, with incredible space savings and aesthetics, compared to conventional solutions. Why is this the case?
With underground containers, all waste is stored underground, without taking up space on the surface. Above the ground, only a small container inlet is placed. What benefits does this entail?
Space saving

Aesthetics of the image of the surroundings

Elimination of unpleasant odors

Fewer removals due to the large capacity
The trend of investment in this type of solution, can be observed in various cities, such as Amsterdam.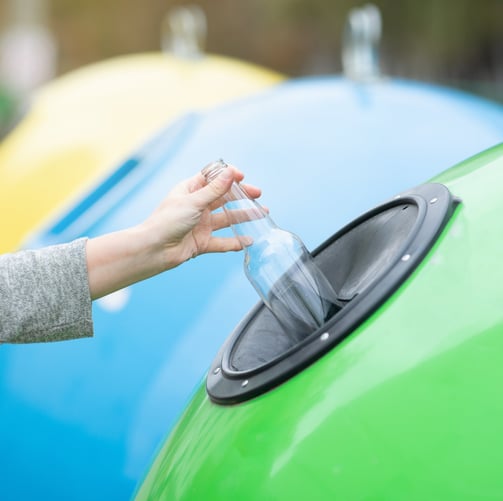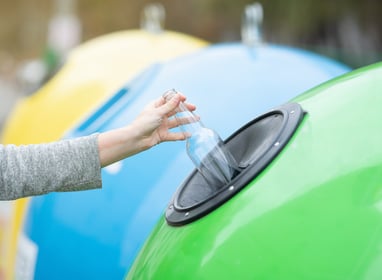 In principle, the only "disadvantage" of underground containers is the more difficult procedure for emptying them.
The amount of waste that needs to be collected is much larger. This is also followed by a greater weight. A classic "garbage truck" for waste collection is not able to empty such a container. A special vehicle, such as one with HDS, must be used. This can be associated with higher costs for a single removal.
How can this type of problem be eliminated? How to make underground and semi-underground containers, the ideal solution?
With help comes technology from ICOBER.
Logistics related to the operation of underground and semi-underground containers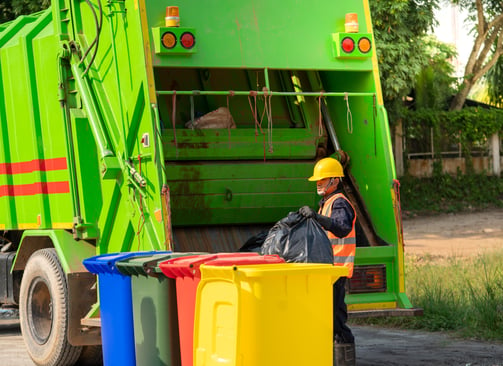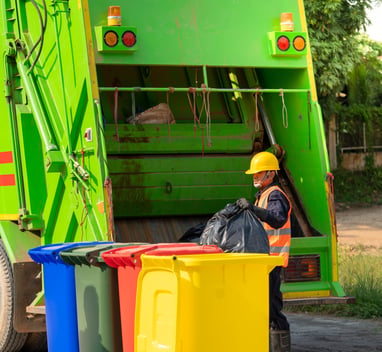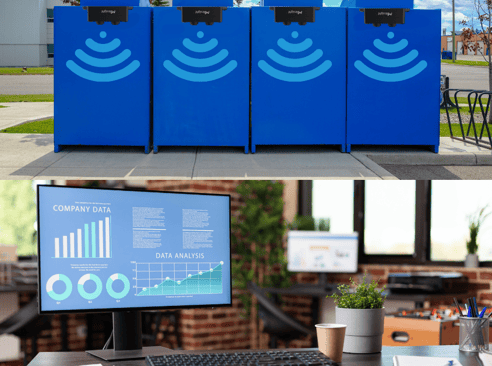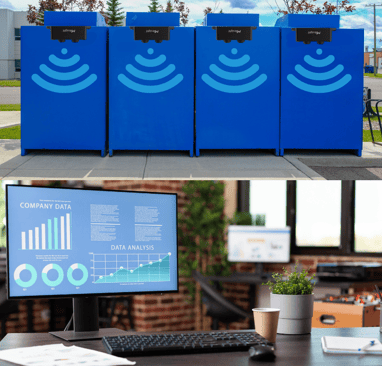 Sensors to measure filling - Bin Sensor
One more very important aspect should be taken into account. Here you can deviate a bit from underground containers and not focus only on them, but also on other types of containers.
In many places, various types of containers fill up in a very irregular manner. As an excellent example, consider tourist sites and so-called "street garbage cans." During the season, there are a lot of people there, which means that waste bins can fill up from hour to hour. In contrast, during the off-season, life there dies down and they fill up slowly. And here again, mobile fill sensors come to the rescue.
When containers fill up rapidly, cleaning services have the ability to react quickly and take care of the cleanup thanks to real-time monitoring of fill levels. They can schedule future removals based on the collected historical data. This will be very beneficial in maintaining cleanliness and taking care of the image of the place. By the way, all sorts of institutions can keep in their pockets, a considerable amount of cash allocated for this purpose.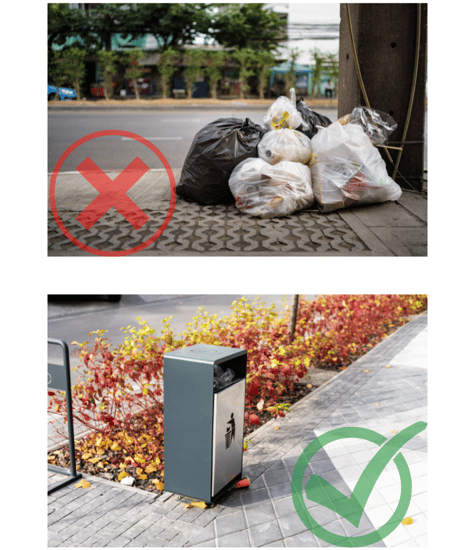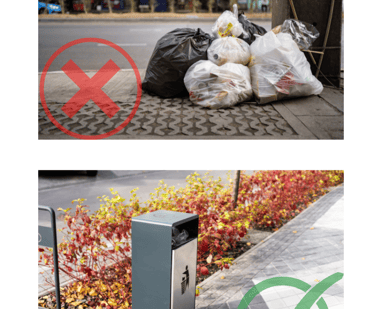 ICOBER is a company operating in the field of new technologies for smart city and waste management, among others. Would you like to keep up to date with the latest technologies or would you like to learn more about fill sensors, we invite you to contact us directly.