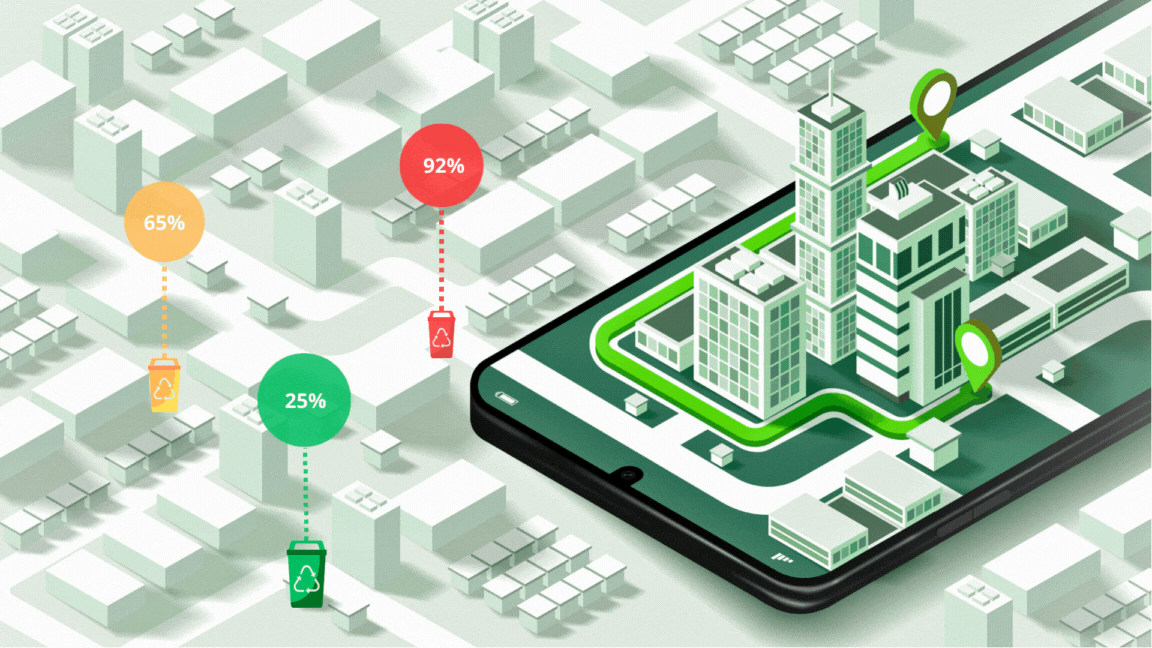 Our Bin Sensor is a revolutionary solution that transforms waste management. With advanced features, including precise fill measurement, our sensor contributes to the effective optimization of waste management processes. The main features of the product are:
Battery power: up to several years (guaranted 3000 reports)
Built-in Accelerometer: The advanced accelerometer detects tilt, roll and movement, which protects against theft and damage.
Fill Measurement: The sensor accurately measures how full the bins are, allowing excellent control over waste disposal.







IP67 rating: resistant to moisture, dust and low temperatures
Fill sensor "Bin Sensor" - monitoring the filling of waste containers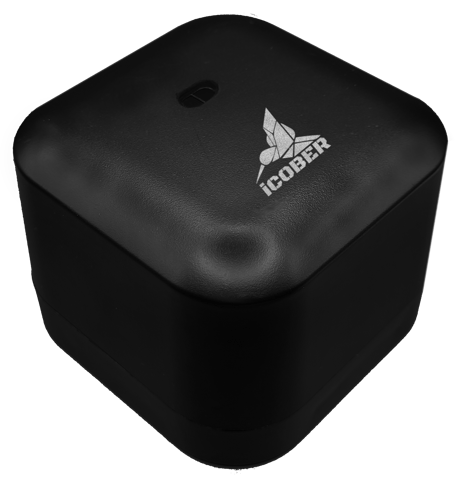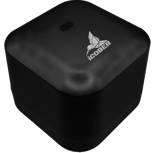 GPS Location: With the GPS function, you monitor the location of containers in real time, improving the planning of collection routes.


The use of the "Bin Sensor" fill sensor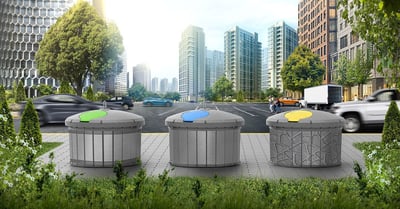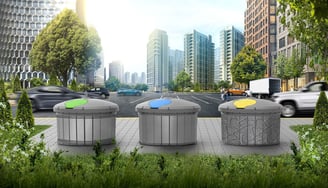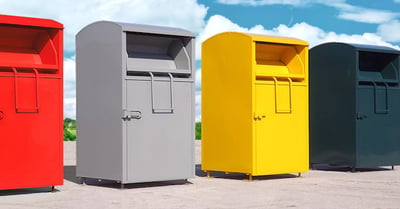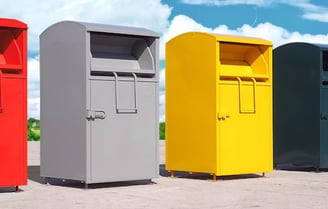 Fill sensor in underground and semi-underground containers
Our "Bin Sensor" is ideal for monitoring underground and semi-underground containers. As you know, emptying these types of bins requires special equipment. With precise measurement of the fullness, you can effectively manage their removal, eliminating overly full or empty trips. This solution allows you to optimize routes, reduce costs and increase the efficiency of waste collection.
Fill sensor in containers textile waste and electro-waste
The "Bin Sensor" is perfect for containers designed for the collection of textile waste and electro-waste. These types of containers fill up irregularly and are prone to theft. Thanks to precise measurement, you can gain full control over their filling level. This allows you to optimize the collection process, minimizing costs and reducing the time of empty trips. An accelerometer and locator protect against theft.
Fill sensor in city waste containers (Smart City)
The "Bin Sensor" is also a great tool for cities and urban areas that want to optimize the collection of waste from street bins. With our solution, measuring the fullness allows you to know exactly when the bin is ready for collection. This increases efficiency, reduces emissions, and supports the drive for greener and cleaner urban spaces.
Basic functions of the "Bin Sensor" filling sensor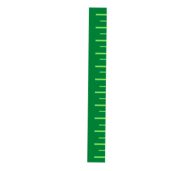 Laser measurement of filling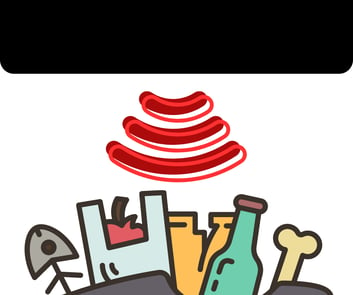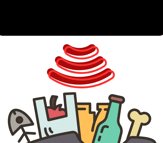 Our sensor uses precision laser measurement to accurately measure how full your containers are. With this technology, you can monitor the filling status in real time and respond in a timely manner, eliminating the need for empty runs and increasing process efficiency.
Measurement range from 3cm-3m.
Accelerometer - detecting movement and tipping of the container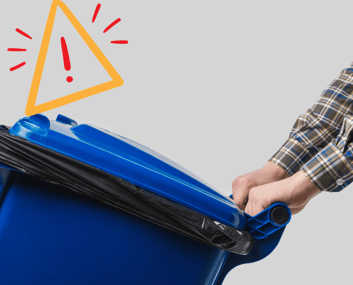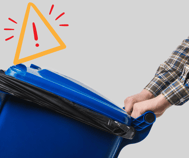 The sensor is equipped with a built-in accelerometer that allows it to recognize tipping and changes in the container's location. This is an important feature for ensuring safety and protecting against unauthorized movement or theft.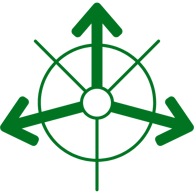 GPS - locating containers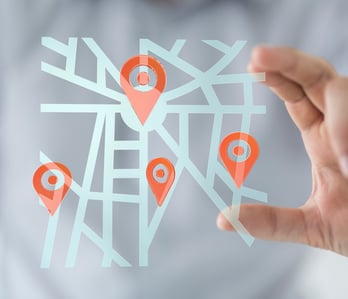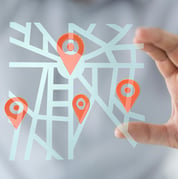 With its GPS location function, the "Bin Sensor" allows you to precisely track the location of your containers. This makes it possible to effectively monitor filling in different locations and optimize disposal routes.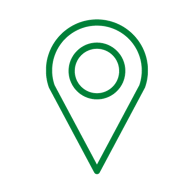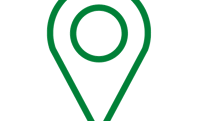 Power supply - the fill sensor is battery powered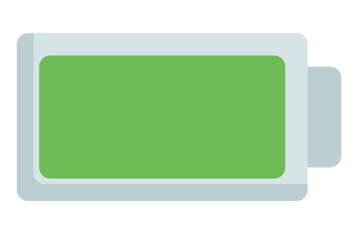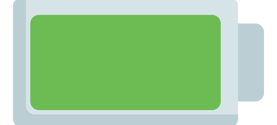 The sensor is battery-powered, and the battery life reaches up to several years, depending on the set interval for sending reports. In addition, the batteries are replaceable, which guarantees continuous reliable operation.
The report sending interval can be set by the user using the IoT platform.
Guaranteed for 2 years or 3,000 reports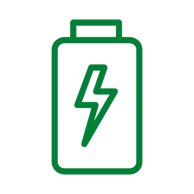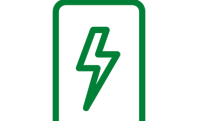 Construction of the "Bin Sensor" fill sensor
Simple and reliable measurement of fullness in containers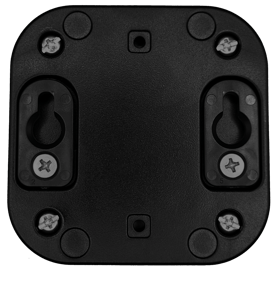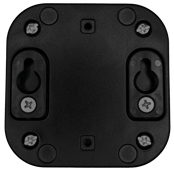 Fill sensor "top view"
ICOBER's fill sensor has an extremely compact design and an ultra-short "dead zone" which allows it to be installed in even the smallest containers.
Filling sensor internal handle
The device has handles so-called "internal" which are located inside the outline of the housing. This allows installation even in the tightest places.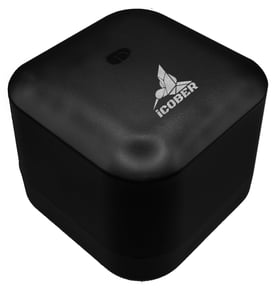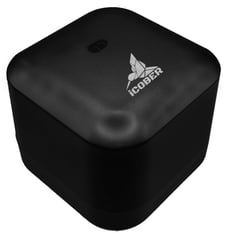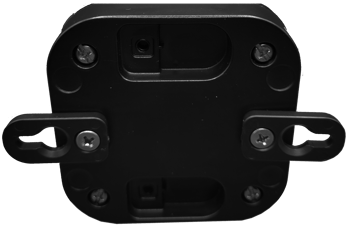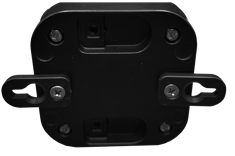 Bin Sensor external holder
"Bin Sensor" also has the option of external brackets which allows for very easy installation, removal and eventual replacement.
Fill sensor - the most important technical parameters
Battery operated (replaceable batteries)
Antena wew. + opcjonalnie antena zew,